The Age of Peace

End War 2050

ICAN 2030

World of Nations 2020

Question: Will Humanity take the third step toward global governance before or after 

World War III?

In 2012 the doomsday clock was set at five minutes to  midnight. 

in 2015 the clock was adjusted to three minutes to midnight.

The Doomsday Clock 2017 set two and half minutes away from midnight. The closest it's been since 1953.

(A story to turn the clock back is contained herein.)

Our Choice

Our Call

Our Vision

It Is a Matter of Imagination and Collective Human Will.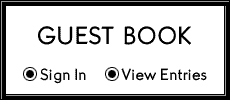 North Korea Peace in Jeopardy

May 18, 2018

    North Korea is objecting to National Security Advisor John Bolton's hard line policies of war. They note the absurdity of asking them to make peace when this person has the President's ear. In their view we Americans talk from both sides of our mouth. And hardliners in North Korea in Kim Un's ear ever more convinced, America cannot be trusted. Iran a case in point!

    Korea Peace is in jeopardy. America's addiction to war *2 seems to be winning the day. Once again! 

And hopefully North Korea will understand American politics … each leader his audience. Bolton is a pawn in a larger plan. 

   The Koreas have put on the table end war and full denuclearization. The past is the past. To date they believe they have shown good faith and done things to show sincere commitment to Korea Peace.

   North Korea's position clear, they will not be bullied. They claim the right to nuclear defense against nuclear threat. This is a just claim under rules of war.

   If President Trump wants to be named for Nobel Peace Prize 2018, he must do what needs to be done to assure North Korea's trust. Trust is vital for both sides. And when Bolton gives this peace his blessing, the base will follow … Donald Trump a winner all round. 

Trump Un and Jaen in 2018 Nobel Peace Prize. 

1. https://www.msn.com/en-us/news/world/analysis-ahead-of-summit-north-korea-lobs-barbs-at-bolton/ar-AAxlXgh?ocid=spartandhp

2. Harper's Magazine/June 2018 "America's Endless War: A Forum at West Point"

AP Associated Press May 18

Analysis: Ahead of summit, North Korea lobs barbs at Bolton *1